Philippines + BPO Industry – A Lovely Couple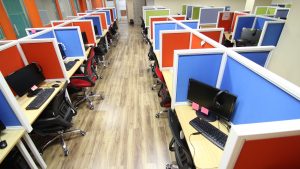 Did you ever wonder why the Philippines has a BPO Economy?
Are the 'Philippines + BPO Industry A Lovely Couple'?
Read on and you will know the answers.
What is it about the Philippines that makes it attractive for outsourcing?
First, let's define the term "BPO".
BPO is an acronynm for Business Process Outsourcing.
So what does 'Business Process Outsourcing' really mean?
And why should anyone care?
Good questions.
BUSINESS PROCESS OUTSOURCING
Every business enterprise has a "core competency" – something they truly excel at. Many business tasks that are not related to the 'core' can often be outsourced.
Let's talk about banks for example. A bank is a financial institution that accepts deposits, provides loans, secures money. Banks are excellent at those 'core functions' and be focusing on those primary functions, a bank will maximize it's value. However, there are plenty of things that banks deal with that are "outsource-able" or non-core competencies. For example, answering basic customer service phone calls.
Customer Service is very important for a bank, however it's not a core function and can often make financial sense to outsource customer service.
Hence, we see lots of major international banks handling their customer service in the Philippines – particularly in Cebu, because of the excellent English speaking talent pool – among other factors.
PHILIPPINES + BPO = SUCCESS
Why are the Philippines associated with BPOs?
The Philippines has really embraced the BPO sector and similarly, the BPO sector has reciprocated. WHY?
Great question.
Here's an answer:
The Philippines offers a unrivaled disciplined, excellent, English-speaking talent pool at a fraction of the cost of other places.
This is why the BPO Industry has a loving, symbiotic relationship with the Philippines.
THE ANSWER TO 99% OF ALL QUESTIONS
The simple answer reminds me of a quote from Tom Cruise film, Vanilla Sky:
"What is the answer to 99 out of 100 questions? …MONEY"
The low-cost, high-quality workforce and operating expenses in the Philippines enable the BPO Industry in the Philippines to thrive.
EXPAND YOUR BUSINESS
If you agree, or disagree or want to explore cutting costs or expanding your business by setting up operations in Cebu, Philippines, please contact me
prem@bposeats.com
+63 915 822 8222