BPO Careers – Cebu, Philippines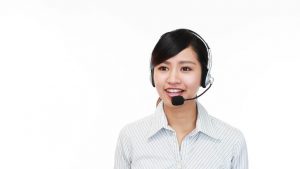 Are you looking for a very rewarding career in the BPO industry? Look no further than BPOseats.com.
BPOseats.com matches prospective employees with BPO Human Resources using a combination of cutting edge technology and old-fashioned hard work.
If you are ready for super rewarding and exciting career in the Cebu BPO industry, simply go to BPOseats.com and create a quick account.
On BPOseats.com you get to choose your salary range! You decide what your time, energy, and effort are worth. Pretty cool, huh?
Once you create a BPOseats.com account, your profile is available to a huge pool of employers for review. The employers request to interview the applicants that have the type of profile they are looking for.
Instead of bringing your resume to dozens of offices and waiting to be seen by the Human Resources staff, you will effectively visit dozens of offices online instantly – saving you time and money.
Come to BPOseats.com's APM Recruitment Hub (Across from SM Cebu City) to create a profile video. Your profile video will attract offers from employers. This is the easiest way to get hired to BPO Career in Cebu.
Do you want to get a great BPO job quickly in Cebu?
Come to the recruitment hub today and create your profile video right away! You will thank yourself in the very near future.
Why choose a job in a BPO?

Here some of the reasons people choose to work in BPOs in Cebu.
> Great Salary
> Benefits
> Comfortable Schedule
> Work with Friends
> Career Growth
> Personal Growth
> Earn more, work less
> Easy job
> Practice communication skills
> Work in a high-energy environment
> Incentives/ Perks
> Supporting Family with Income
> Earn a rewarding position that you love!
> Be a community leader
The time for a BPO Career is NOW! BPO Careers – Cebu, Philippines
If you would like more info about starting an exciting career, please contact me, Prem
prem@bposeats.com
+63 915 822 8222