lowest seat leasing prices guaranteed-  can be found only with bposeats.com! it has positioned itself as the #1 BPO solution for call centers, managed solutions,shared spaces , recruitment  office space. with over 4000 seats in the city of Cebu we are proud to say that all facilities are brand new and built the way you want them to be.
From running a small campaign to a huge set up we can cater to your need. we are set apart from the competition because of the business model that we so religiously follow. we guarantee the lowest seat leasing prices.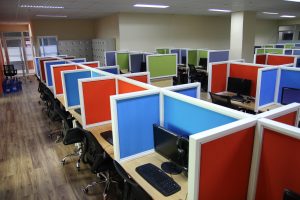 Office and Seat leasing with only the fastest 100mbps FIBER-OPTIC internet connections from different internet providers to assure the fastest speeds possible and no down time. yes you heard that right no down time! and it's easy to start you don't need a pile of cash we at bposeats.com are reasonable individuals. the minimum requirement to start is a 1 month security deposit and you can start your operations right away! the best part is prices start from $99 still don't think that is a the best deal you will find?
want to be in the best location that suits your employees? well no problem we have the answer. We are spread out across the city in 4 locations that make it convenient for you and your employees.
Oneal Bldg Capitol, Osmena Blvd
Gagfa Tower, f. Cabahug st, Mabolo cebu city
JDN square I.T center – P.remedio st A.s Fortuna, Mandaue City Cebu
ACC tower Ayala, Cebu Business Park, Ayala Cebu City
We Guarantee we the lowest prices when it comes to seat leasing the competition doesn't come close to what we have to offer. looking to start your own call center call us today and we will give you a tour and you decide which location is best for you and then we can talk about customizing your office!
Send us and email
Amanda@bposeats.com
Graham@bposeats.com
ronti@bposeats.com