Call Center/ BPO office operations can run as smoothly as intended through the help of BPOSeats. Upgrade to a better office space set up by taking up our leasing option. Good investment awaits for you upon leasing in of our many professional offices. Flexible and efficient, just the way you want it to be!
BPOSeats.com provides the fastest internet connection in the country. Blazing speeds of up to 100 Mbps is running through our computer systems. This is made possible by a modern Fiber optic connection from dual-service providers. Running your campaigns can run smoothly or as planned without having to worry about lagging or downtime. Internet connections that's fast and reliable are essential elements in running your BPO center. After all, a strong connectivity is the heart of this industry. Serving clients from overseas to handle business operations can be grueling. Setting up a call center business needs a exemplary internet connection in its main framework.
A professional environment with exclusive access and great Internet is one of the major keys to help each of our clients growth.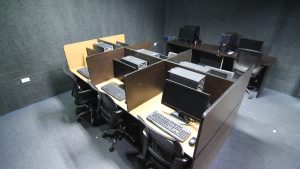 BPOSeats is determined in understanding the needs of every client and providing them the options and actions to undertake.  Running your campaigns through the help of BPOSeats will enable you to achieve higher levels of success. Get your company the right office space set up. A sufficient bandwidth and a professional set up are what you need to keep your business growing.
BPOseats.com have spare no expense to becoming Cebu's #1 BPO Call Center Seat Leasing option in Cebu City. To know more, do not hesitate to contact us so we can help you start your business!