Have you ever wondered how seat leasing works?
Leasing allows businesses and companies to focus and invest more of their capital into the major activities and materials needed to enhance their business operations and productivity, rather than to spend so much on infrastructure.
They get to focus on the necessities, while still ensuring that other infrastructures are adequately available without having to spend the main capital on them.
In case you had no idea, some of such office infrastructure that companies lease are seats, desks, and even office spaces. How does this work? There are seat leasing companies that'll gladly provide all the infrastructure, as well as equipment that you need to make sure that your operations run successfully, and profitably. Most likely, you'll only need to inform them of your employee size and operation procedures. Yes, it's that simple! Isn't that just amazing?
What are your options? Well, offices spaces could be rented, seats could be leased, as well as other office equipment, depending on whatever package you require for your company. Companies like BPOSeats in Cebu go further and beyond with the services they offer including Seat Leasing, Call Center Office for Lease, Office Hire, Office Space Rental, Virtual Assistants, Payroll and Business Creation, Recruiting and Staffing, Technical Support, and VOIP Services.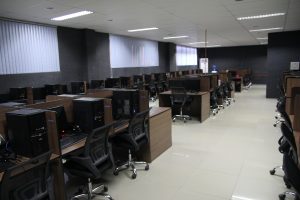 Seat Leasing/Rental Options are fast becoming a necessity as the ideal, cost-effective office set-ups for most foreign IT, and call center companies. No longer should such companies worry about the large capital they need to but these infrastructures when setting up; there's ample access to almost every kind of office equipment that they may require to sustain the effectiveness of their business processes. Startup businesses really want to look into this excellent opportunity presented to them.