Low Expense Call Center Seats in Cebu
BPOSeats.com offers low expense call center office and seat leasing starting at just $99 a month. The call center seat leasing bundle comes with a 24/7 IT Support, Brand new facilities and computers, office chairs, cubicle setup with sound control, aircon, 24/7 Security, and the fastest 100mbps+ FIBER OPTIC internet connections.
Why BPOSeats.com is extremely practical for your business
BPOSeats.com has four PEZA accredited facilities across four prime locations in Metro Cebu namely:
Ayala ACC Tower, Cebu Business Park
GAGFA Tower, Cabahug Mabolo
JDN Square IT Center, Banilad Mandaue
O'Nael Building, Capitol Site Cebu
These four locations are surrounded by numerous establishments like restaurants, banks, coffee shops, retail and living option. It has an easy transit path so it's accessible not just for your clients but also for your personnel in getting to and from the workplace.
About BPOseats.com
In over four years, BPOSeats.com placed itself to be the #1 BPO Solution, Call Center Office, Serviced Office and Seat Leasing option in the nation. They offer seat leasing and BPO services to various clients throughout the world. They provide their clients with highly skilled, devoted staff members paired with their brand new PEZA recognized centers that utilizes the fastest 100mbps+ FIBER OPTIC offered at the most cost effective rates around.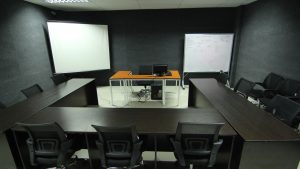 Contact us today to know more about our services!