Seat Leasing is Ideal for Starting BPO and Call Center Companies
Seat Leasing is now getting appeal as perfect versatile office set-ups for both local and foreign BPO and call center business especially for startups establishing organisation operations in the country. Business launching operations in significant cities like Makati and Cebu City ought to think about these seat leasing alternatives. Not just are they problem-free and affordable, these seat leasing choices do not require costly start-up and functional expenses.
This kind of versatile office established set up offers businesses with facilities that uses only the highest quality, new technology available efficient in sustaining the efficiency of organisation procedures such as high speed internet connection, brand new facilities and computers, 24/7 IT Assistance and so on.
Seat  Leasing King of Cebu
BPOSeats.com is the #1 BPO Solution, Call Center Office, Serviced Office and Seat Leasing option in Cebu, Philippines. We have 4,000 seats available spread across 4 locations in Metro Cebu:
Ayala ACC Tower – Cebu Business Park
O'Nael Building – Capitol Cebu
JDN IT Center – A.S Fortuna Street Banilad Mandaue
GAGFA Tower – Panagdait Cebu
The following are the available amenities for seat leasing options in Cebu:
PEZA Accredited Buildings (100% Exemption from Corporate Income Tax for Businesses)
24/7 Access
24/7 Security Guards
24/7 Back-Up Generators
24/7 Custodial Services cleaning facilities
24/7 Restaurants and Eating areas on site
FREE Parking
Air-Conditioned Rooms
Drop-Down Acoustic Ceilings
Workstations are outfitted with sound dampening materials
Walls are outfitted with sound dampening materials
Glass Entry Doors with Bio-metric scanners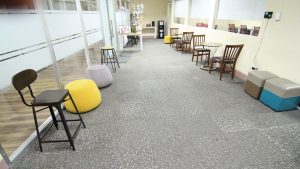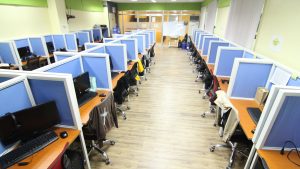 If you are interested in the services that we offer or might know anyone that would be needing our services, please do not hesitate to contact us directly: 0915-950-7909 or email us at amanda@bposeats.com!