BPO Seat Leasing FAQ
Quick Guide:
What is Seat Leasing?
Seat Leasing is an option commonly used by start up businesses. It allows them to rent seats or office space for their staffs in an established and fully furnished outsourcing center.
Why should my business lease seats in BPOSeats.com?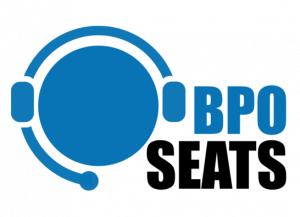 BPOSeats.com is the #1 BPO Solution, Call Center Office, Serviced Office and Seat Leasing option in Cebu, Philippines. We provide our customers with the most experienced, professional, and committed staff members paired with our brand new PEZA accredited centers that utilize the fastest 100mbps+ FIBER OPTIC Internet Connection offered at the most budget friendly costs around.
ONLY 1 MONTH SECURITY DEPOSIT TO START OPERATIONS.
What is included in my seat leasing plan?
100mbps+ FIBER OPTIC Internet Connections
Computers with Powerful Specifications
Large Flat Screen Computer Monitors
Professional Office Chairs
Workstations
Desk with Sound Dampening Carpeted
IT Technical Support
24/7 Backup Generators eliminating service interruptions
Free Electricity
Free Drinking Water
Free Parking
24/7 Security Guards
Professional Custodial Services Cleaning Facilities
24/7 Restaurants and Eating areas on site
Air-conditioned rooms
Drop down acoustic ceilings
Walls are outfitted with sound Dampening Materials
Where are the offices located and how much does it cost per seat?
We have 4,000 seats available across 4 prime locations in Cebu:
GAGFA Tower, Panagdait Mabolo ($170/seat)
Ayala ACC Tower, Cebu Business Park ($209/seat)
JDN IT Center, Banilad Mandaue ($139/seat)
Onael Building, Capitol Site ($109/seat)
For more information about our seat leasing services, you can contact us thru email at amanda@bposeats.com or you can call us at +63 915 950 7909.