THE BIGGEST AND MOST INNOVATIVE SEAT LEASING PROVIDER IN CEBU
BPOSeats.com, a company located at the queen city of the south is devoted to put out superb service when it comes to leasing office spaces. Has over 5 years of experience in providing BPO companies seat leasing services at an affordable price. With over 4,000 seats across 4 locations in Metro Cebu available for lease, there is enough room for everybody.
Locations:
GAGFA Tower – Panagdait Mabolo near Sykes
JDN IT Center – P. Remedio St. AS Fortuna Banilad Mandaue near Oakridge
ONael Capitol Building – Osmeña Boulevard beside Hotel Stella
Ayala ACC Tower – Cebu Business Park on top of H&M
BPOSeats.com offers flexible terms for their clients. Let just say your campaigns get larger and you need to expand, extra space can be given to you if you demand to have more.
Why Choose Us
BPOSeats.com stands as one of the biggest and most innovative space leasing for BPO companies in the Metro.
We look after the welfare of your business.
Offices we provide are neat and professionally modified for our clients.
All facilities are brand new and use only the highest quality, new technology available.
We don't do "shared" floors – all of our spaces are built out to be exclusive 24/7 managed offices for our clients.
Our pricing is the most competitive option in Cebu. Seat starts at $109.
Features: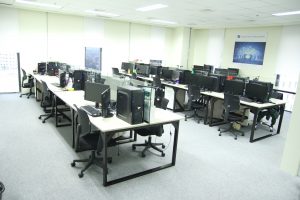 100 MBPS+ Fibr Optic Internet Connection (RISE and PLDT)
Brand New Facilities and Computers
Office Chairs
Cubicle Setup with Sound Control
Aircon
24/7 Security
24/7 IT Assistance
Electricity
If you want to know more about our leasing services, please don't hesitate to email us at amanda@bposeats.com or call us at +639159507909.