Where to Discover Affordable Call Center Office Space in Cebu
Take pleasure in affordable call center seats, greater quality of service, and structured service procedures by contracting out in the Philippines. With Philippine's growing economy, more and more entrepreneurs have actually opted to establish their own company in the country. They are most probably looking for affordable and convenient call center office space solution.
In case you are looking call center seats or office for lease in Cebu, BPOSeats.com is a wise option.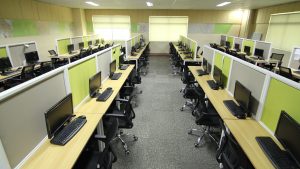 We are the number one and most trusted BPO service provider and call center office space in Cebu. We cater to clients needs because we don't want them to go through the hassle of putting up a business. This option is very ideal to every business especially startups for it allows them to focus only on your business without being interrupted by any other issues.
Benefits:
24/7 Exclusive Office: We create unique offices that you can operate privately inside, without being on a "shared" floor with other campaigns or businesses.
Prime Locations for your Business: Our PEZA Accredited facilities are located at 3 prime locations in Cebu (GAGFA Tower in Panagdait Mabolo, JDN IT Square Center in AS Fortuna Banilad Mandaue, and ACC Tower in Cebu Business Park Ayala Cebu)
Accessibility: Our facilities are very accessible and will have easy access to restaurants, banks, retail, and living options.
Competitive Pricing in the Philippines: Our seat leasing rates has become one of the most competitive pricing in the Philippines. Seat starts at $139 per month.
24/7 Technical Support: BPOSeats.com prides itself as having the best technical support in the industry. We offer 24/7 IT assistance to each clients.
To find out more about services, please give us a call at 09159507909 or send an email at amanda@bposeats.com!