Call Center Services For Your Business
There are a lot of options that companies can select from putting up a call center.
Among the very first things that an entrepreneur need to think about is the price. In line with this, business owners need to be aware about all the expenses that a call center need, as this might be an indication that the business is simply aiming to make a quick earnings that might indicate the business is not taking great care of their customers.
Another thing is the kind of management and the quality of service that providers offer. Nevertheless, this might be hard to establish, so it is a smart idea to depend on suggestions from other friends or company owner.
Nowadays, an organization can contract out call center services, a low cost and practical method to make the most of the advantages that offers. Fortunately, this cost effective services has actually ended up being a relatively simple procedure as long as entrepreneur understand exactly what to search for.
One provider that can give you an exceptional service to businesses and loved by many is BPOSeats.com. They are the leading BPO Solution, Call Center Office, Serviced Office and Seat Leasing option in Cebu, Philippines.
Why Choose BPOSeats.com
We offer 100% exclusive space for your business – get the privacy and facility that enables your business to grow!
Price INCLUDES brand new computers, professional office chairs, desk with cubicle setup and sound-dampening carpet, ice-cold air-conditioning, electricity, and the BEST INTERNET IN THE PHILIPPINES (Dual 100mbps line provided by RISE and PLDT.)
Discounts available as you scale your business. We have capacity for even the biggest campaigns (2000+ seats.)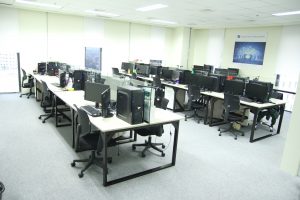 To understand more about call center services in Cebu, contact BPOSeats.com today!