Set Up a Call Center Office with the Help of BPOSeats.com
Whether introducing a start-up call center business or broadening one, business owners intend to lessen expense and concerns on a work area. Call center seat leasing is a reasonable choice in such cases as it assists organizations to concentrate on the functional elements of their endeavors rather of investing more time, effort, and expense on work environment concerns.
BPOSeats.com, Cebu-based office space provider can offer you services that deal with your company requirements. Our well-run 10,000 seats situated in six prime locations in the country are readily available for seat leasing at budget-friendly rates.
Ayala ACC Tower, Cebu
eBloc4, IT Park, Cebu
i1, IT Park, Cebu
GAGFA Tower, Cebu
JDN Square, Mandaue
Marquee Mall, Pampanga
BPOSeats.com's bundle consists of the fundamentals had to get your designated endeavor totally functional such as a fully-furnished office with high-speed 100 Mbps internet connection, brand new computers, professional office chairs.
Why Choose Us
Leasing with BPOSeats.com reduces your cost for leasing, seat starts at $130 per month.
Upkeep and even maintenance are shouldered by us. Offices will be regularly maintained to observe cleanliness.
Office setups are modified to suit the client's need. Room modifications are done without the extra cost nor effort from our valued clients.
Long-term contracts are discouraged in BPOSeats. Clients get to decide on how long they wish to stay in the facility after one month of stay.
 Internet speeds across all 6 facilities are very fast. Dual-service providers for internet connectivity will ensure zero downtime for your multi-million business.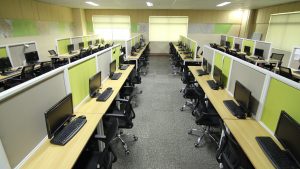 Contact our CEO, Ms. Amanda Elizabeth Aworuwa to find out more about our call center seat leasing services:
Mobile number: 09159507909
Email address: amanda@bposeats.com