Seat Leasing: Is it Worth the Hype?
Seat leasing is a growing market in the country, most especially in Cebu, Manila, Davao, and Pampanga. Numerous foreign business opts to this kind of organization endeavor as it provides multiple benefits. This alternative offer organizations the fundamentals in launching service from seats, workstations, computer systems, and an internet connection, meeting room, and IT support. Other providers might provide recruitment and payroll.
But seat leasing is really worth the hype? Below are some reasons why this is the best option for your organization especially if you're just starting up in this so-called BPO industry.
Among the best reasons why you should go for seat leasing is its price. You just spend for the variety of seats you utilize and a couple of more additional for water and electrical energy costs. Likewise, because the overhead expense of the structure is divided amongst occupants. Opportunities are, amount to expenses might still be more affordable.
Secondly, a leasing company like BPOSeats.com currently has operating centers consisting of workstations, trusted internet connection, meeting/conference rooms, pantry, and convenience spaces which are all consisted of in a budget-friendly regular monthly rate.
Lastly, this option offers you the versatility and the flexibility to select as lots of seats to lease. You likewise have control over eliminating or including a seat to rent whenever business needs. Aside from that, it lets you avoid the costs and the troubles of developing your very own center and buying your very own devices.
Largest Seat Leasing Company in Metro Cebu
With five branches in Cebu and 2 different facilities in I.T Park, BPOSeats.com is now the LARGEST serviced office/Seat leasing provider with more than 100 clients that are leasing big and small office spaces and even a minimum of a single seat.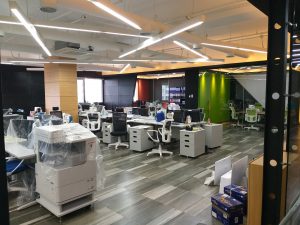 CLIENTS will have exclusive 24/7/365 day access to their offices. This is inclusive of the price per seat that starts at $130 monthly.
Office Chairs
Cubicle Setup with Sound Control
Air-con is included in price
Inclusive of Electricity
24/7 IT Support
24/7 Security
100mbps fiber optic internet connections
EXCLUSIVE OFFICES
CCTV's & BIO-METRICS SYSTEM FOR FREE!
If you are interested in what we have to offer, please do not hesitate to contact us directly!
09159507909
amanda@bposeats.com