Seat Leasing Choices for your BPO in Angeles Pampanga in 2020
With over 5 years, and with over 10,000 readily available seats spread throughout 6 facilities, BPOSeats.com has actually placed itself to be the leading seat leasing provider in the Philippines. What made us different from others is we chose to develop personalized unique areas for each of our clients– from a single seat to 1000. We can even produce an office wherein you can run independently within, without being on a shared office with other clients.
Our newest facility is located in Marquee Mall Pulung Maragul Angeles City, Pampanga.
Seat Capacity: 1800
Price Range: $150 per seat monthly for 24/7 Exclusive Dedicated Office 
Amenities: Internet Speed – 100mbps Dual Fiber, Internet Provider – RISE, etc.
We know that in this kind of industry, a company should have the best up-to-date technology, at the same time being cost-efficient and flexible in terms of resources. That is why availing of our seat leasing services will become one of the most practical ways of handling your own BPO company.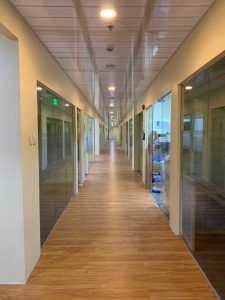 We provide a complete bundle so you can run your business quickly and produce profits. All of our facilities are consist of the following:
100MBPS FIBER OPTIC Internet Connections
Computers with Powerful Specifications
Large Flat Screen Computer Monitors
Professional Office Chairs
Workstations
Desk with Sound Dampening Carpeted
IT Technical Support
24/7 Backup Generators eliminating service interruptions
Free Electricity
Free Drinking Water
Free Parking
24/7 Security Guards
Professional Custodial Services Cleaning Facilities
24/7 Restaurants and Eating areas on site
Air-conditioned rooms
Dropdown acoustic ceilings
Walls are outfitted with sound Dampening Materials
To understand more about our services, please send us an email at amanda@bposeats.com or call us at 09159507909