With prices for commodities steadily increasing, economical seat leasing for BPO can be challenging to acquire. Looking for the best location is just the beginning of many challenges you will have to face. That's why taking a lease with BPOSeats.com will make a great business. Huge savings and flexible terms will benefit your company as electricity bills, water, and even the internet are included in the low monthly rate that starts at $130 per seat.
Seat leasing business has been the strong suit of BPOSeats. For over 5 years, we already have 100 clients successfully operated their business with our help. Office spaces that are neat and efficient have been provided to many BPO firms already. Clients never have to worry about setting up more offices as leasing can range from 5 seats up to a thousand!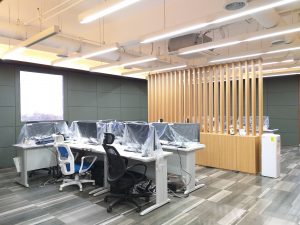 Below are the Benefits:
PEZA Accredited Facilities: BPOSeats.com now has over 10,000 seats across 7 locations in the Philippines, namely:
eBloc Tower 4, Cebu IT Park
Central Bloc, Cebu IT Park
ACC Tower, Cebu Business Park
i1 Building, Cebu IT Park
GAGFA Office, Panagdait Mabolo
JDN Square IT Center Office
Marquee Mall, Angeles Pampanga
Complete pre-set serviced workplace: All facilities are brand new and use only the highest quality, new technology available.
Brand New Facilities and Computers
Office Chairs
Cubicle Setup with Sound Control
Aircon
24/7 IT Support
24/7 Security
Electricity
Dual 100MBPS Fibr Optic
With all the important details pointed above, the business can make use of benefits and versatility from BPOSeats.com complete bundle of services. To understand more about the benefits of our services, please do not hesitate to contact us through:
Mobile number# : +639159507909
Email: amanda@bposeats.com