The Beauty of Call Center Experience for Business.
One of the challenges when facing the "real world" as they say is securing your first job. To many, this serves as the foundation of their learning, for others, this is the platform where they could showcase their skills and knowledge right out of school.
To share some of their thoughts, here are some of the opinion of our first-time call center takers;
"I've been working for the healthcare industry for almost 11 years now. However, the challenge comes to the shifting schedule, compensation, and the imbalance of work-life ratio. It becomes repetitive to the point that I am exhausted, now as I am on the BPO Industry, every day is a challenge and a new experience especially on handling difficult clients." – Arneth
"I never had this kind of environment. It is accommodating, it is friendly, the leaders and the staffs are courteous. There are times that the clients are difficult but we could always work it out. Now I could tell that I love my job." – Rensha"
Whether you want to explore the world of call center, or you want to start up your own business, BPOSeats would be delighted to be of service. With BPOSeats.com, you can never go wrong. Building your business with us, we make sure to keep you satisfied!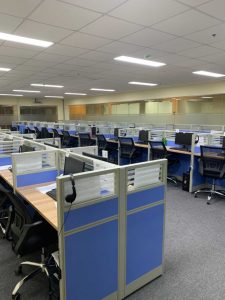 Our bundle comes with a 24/7 IT Support, Brand new facilities and computers, office chairs, cubicle setup with sound control, air-conditioned rooms, 24/7 Security, Backup generator, Free use of conference/meeting rooms, free water, and the fastest 100mbps+ FIBER OPTIC internet connections with 2 different internet service providers: PLDT and RISE.
To know more about our company and the services we offered, please visit our website at https://bposeats.com/
You may contact us through the following:
Mobile: +639 159 507 909
Email: amanda@bposeats.com