Speaking Up Your Call Center Experience. BPO
I'm not good with people – as one of the common nightmares of introverts working on a call center or a bpo company. But as daunting, as they say, this introversion could be used as your edge on surviving the life of an agent, especially that the working environment mostly involves demands human interaction. To put this into the positive side, here are some of the tips that prove "introversion" in a bpo setting is also a good thing.
Life would become less dramatic.
Let's face it. Whether it is an office romance, the toxic teammate you have in your team, as you expose yourself to more interaction with others it means more chance of encountering gossips and dramas. Knowing the type of personality introverts have, this is a total nightmare. However, by lessening up your interaction, this also translates a lesser need to seek validation from others.  – A dream come true for every introvert.
More time to rest your voice.
Your voice is your greatest asset in the call center industry. There are times that your will to continue working is on but your body couldn't keep up. Invest in your well being and take care of your health. One advisable move is to drink only warm water on your shift and to avoid smoking. More than that, keeping your voice rested gives you more time for yourself.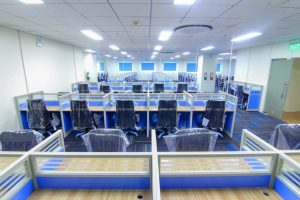 Whether you are looking to start your BPO career or to avail of the most competitive package in terms of seat leasing. Feel free to reach us out on the following:
Mobile: +639 159 507 909
Website: https://callcenteroffice.bposeats.com/
Email: amanda@bposeats.com
Recruitment: https://new.bposeats.com/