150 Dollars for Seat Leasing Services in Angeles City, Philippines.
Let's maximize your 150 dollars for the competitive office that you always dreamt of. Most startups are going through the terror of finding a good location for their office. Furthermore, there is also a huge amount of money needed to construct your own office. However, BPOSeats.com tackles this kind of situation and offers the most affordable seat leasing services on the market.
For 150 dollars per seat, you are entitled to the following amenities:
24/7 IT Support
Redundant Fiber ISPs
24/7 Exclusive Managed Office Environments (we don't do "shared" because it doesn't work!)
The most competitive Pricing in Cebu and Pampanga (our cost for 24/7 Exclusive is LESS THAN our competitor's shared!)
Shared Pantries for clients
Shared Conference Rooms, Interview Rooms, and Training Rooms.
With BPOSeats.com, aside from the seat leasing services, we also address this issue by providing your recruitment needs with over a thousand applicants on our database. You could choose talents that would mostly fit your standards.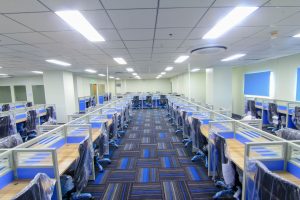 Sourcing for an agent?
Starting for a company and you are looking for back-office personnel to look for your paper works and administrative task? We have you covered. Our recruitment team vigorously targets applicants that would suit your recruitment needs and what makes it more amazing is we wouldn't charge it on your bill.
Availing our services not only puts out the stress on your recruitment needs but also lighting up your financial expenditures as well. Expenses that build up on your alternative solutions might be used on other projects like improving your compensation plan, travel package for your best employees, utilities, and more.
BPOSeats.com aims to be the top seat leasing provider in the Philippines. One step to accomplish our goal is to give our clients the most competitive package they deserve.
Mobile: +639 159 507 909
Website: https://callcenteroffice.bposeats.com/
Email: amanda@bposeats.com
Recruitment: https://new.bposeats.com/