Largest Fully Serviced Office Provider for BPO Call Center in the Philippines.
BPOSeats.com is the Philippines' largest fully serviced office provider for BPO call center with 8,000 seats available across seven offices:
Ayala ACC Tower Center Cebu
i1 Building, 8th Floor Cebu IT Park
eBloc Tower 4, Cebu IT Park
Central Bloc, Cebu IT Park
JDN Square IT Center
GAGFA TOWER, 15th Floor
Marquee Mall, A. Gueco St.
Whenever you are in a dilemma about what solutions and exactly what company will certainly assist you to increase the beginning of your service, BPOSeats.com will certainly constantly come in to save you from all the inconvenience.
What sets us apart from our competitors?
What makes us one-of-a-kind is that we give our customers the options they need that would best suit their business and also we offer personalized offices without extra/hidden charges.
Long-term agreements are something we prevent from troubling our customers. We wish to keep versatility the number one objective of BPOSeats.com.
We don't do "shared" floors – all of our spaces are built out to be exclusive 24/7 managed offices for our clients.
For as low as $130 per seat monthly, you'll get to enjoy a lot of things such as 100 MBPS Fibr Optic internet connection, free use of meeting and conference rooms, brand new and computers, office chairs, cubicle setup with sound control, 24/7 security and IT personnel to help solve your technical issues.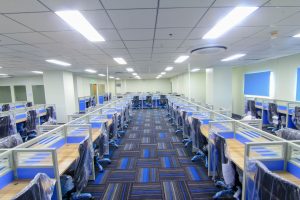 Start building your Philippines outsourcing office now, with BPOSeats.com.
You may also contact us via email at amanda@bposeats.com or call us at 09159507909