Remarkable Seat Leasing Service/BPO in Cebu and Pampanga
When setting up its own workplaces in Cebu and Pampanga, many businesses looking to develop workplace areas in the country for optimal benefit. They either choose a less costly alternative by using currently existing centers either by a 3rd party company or by our seat leasing service that starts at $130 per seat monthly.
Why Choose BPOSeats.com
We are the Philippines' leading seat leasing company and has more than 100 clients under our wing.
We have over 8,000 seats available across 8 accredited facilities in the country namely: Ayala ACC Tower Cebu, i1 Bldg IT Park Cebu, eBlock Tower 4, Central Bloc, JDN IT Square Mandaue, GAGFA Tower, and our newest facility in Marquee Mall.
We permit the business to focus more on their capital more on operations and in enhancing group effectiveness and efficiency.
Business is guaranteed of our modern-day and enhanced systems, facilities and IT dependability. We offer exclusive workspaces, high-speed internet connection with 100 MBPS Fibr Optic, VOIP, a great environment, 24/7 security, backup generators, and a lot more.
The level of professionalism shown by our people is truly remarkable.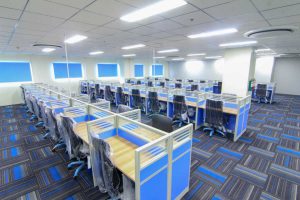 Other services offered:
Office space rental
Call center office for lease
Recruitment and staffing
Virtual Assistants
Office hire
Technical support
VOIP services
With the functions pointed out above, the business can make use of benefits and versatility from BPOSeats.com complete bundle of services. YOU are guaranteed they are offered complete top priority and the very best possible options for their service requirements.
To understand more about the benefits of our services, please don't hesitate to message us through the following:
Mobile: +639 159 507 909
Website: https://bposeats.com/
Email: amanda@bposeats.com