As the growth of the BPO or better known as Business Process Outsourcing in Visayas and Luzon is growing in number, more offices are required for lease by this business.  It actually has been among the greatest factor why the Philippine economy is continuing to grow.
So in case, you are looking for a workplace or call center seats for lease in Cebu and Pampanga, BPOSeats.com is the right company for you!
We are the most trusted call center seat leasing provider that has never failed to give BPO companies the right services. We have over 8, 000 seats for you to avail. Our facilities are located in major thoroughfares around Metro Cebu and Central Luzon.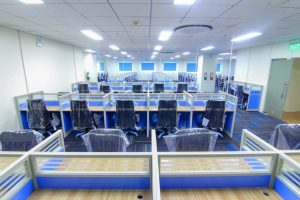 Here are the Benefits:
BPOSeats.com has over 8,000 seats across Cebu City and Angeles City.
Ayala ACC Tower Center Cebu
i1 Building, 8th Floor Cebu IT Park
eBloc Tower 4, Cebu IT Park
Central Bloc, Cebu IT Park
JDN Square IT Center, P. Remedio Street
GAGFA TOWER, 15th Floor Cabahug Street
Marquee Mall, A. Gueco St.
These facilities lie in the heart of the cities, providing simple access to transportation in addition to commercial establishments and food options both for companies and workers.
Office and Seat leasing with only the fastest 100mbps FIBER-OPTIC internet connections from different internet providers (Rise and PLDT) to assure the fastest speeds possible and no downtime.
All facilities are brand new and use only the highest quality, new technology available.
Seat leasing options for the BPO call center are inside of exclusive office space.
The most competitive Pricing in the Philippines starts at $130 per seat monthly.
Take pleasure in lowered functional expenses, greater quality of service, and structured organization procedures by sourcing out in the Philippines.
For additional information about leasing call center seats or serviced offices, send us an email at amanda@bposeats.com