Managed Offices & Seat Leasing/BPO in the Philippines
Seat leasing has become quite a reasonable option among call center companies in Luzon and Visayas especially that start-up BPOs or call centers that are looking to branch out as well. What's great is that there is also BPOSeats.com that can help you with their seat leasing services. We have recently expanded from 4 to 7 facilities nationwide and now as over 8,000 call center seats in Cebu and Pampanga. With expansion this big, there is no doubt our services are of top quality.
BPOSeats.com now has the following offices:
Ayala ACC Tower Cebu
i1 Building 8th flr IT Park
eBloc Tower 4 IT Park
Central bloc IT Park
JDN Square IT Center Mandaue
GAGFA Tower 15th flr Cebu
Marquee Mall, Angeles Pampanga (First facility outside of Cebu)
Each of our offices automatically includes the following without hidden charges: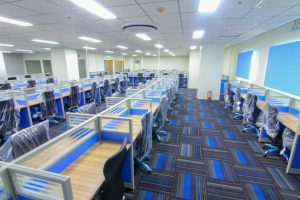 Brand new facilities and computers
Office chairs
Cubicle setup with sound control
Free aircon, water, electricity
24/7 Security and IT Support
100 Mbps Fiber optic internet connection
Whether it be seat leasing, a managed office solution, or an office for lease, BPOSeats.com is not like other competitors. We are here to make this painless for you and we don't hide behind generic emails or phone numbers that no one picks up.
To know more information regarding the services we offered, please contact us through the following details:
Mobile: +639 159 507 909
Email: amanda@bposeats.com