Call Center Office Space Leasing with BPOSeats.com 
---
BPOSeats.com still has call center office available for leasing for your offshore team of any business and sizes.
Your all-in-one call center office
Brand new facilities, equipment, room adaptations, professional cleaning services, Internet equipment, technical support and electricity are provided for a low monthly fee.
And you don't have to deal with different third-party providers that offers you different rates of their service.
BPOSeats.com streamlines its ecosystem of services ideal for your outsourcing needs.
Affordable call center leasing options
Leasing services for BPOs don't have to be expensive.
Starting at $130-$219 per seat per month, businesses can enjoy these benefits:
Low monthly rates starting at $130-$219 per seat are available for startups and growing teams.
Professional and functional office spaces ready to serve you. Includes your meeting room, interview room, pantry, clinic, and lobby.
Office spaces can be utilized without the extra cost.
Facilities are PEZA-accredited and exclusive only for your business use 24/7.
24/7 IT and admin support plus access to BPOSeats.com' tech!
Flexibility and efficiency for your office and teams
Flexibility and efficiency are guaranteed once you take up a lease in BPOSeats.com
BPOSeats.com now has over 8,000 seats across 6 locations in the Philippines: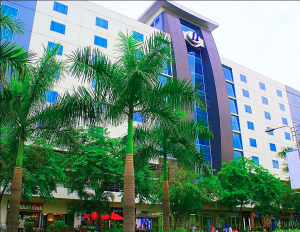 Ayala ACC Tower Cebu
i1 Building 8th flr IT Park
eBloc Tower 4 IT Park
Central bloc IT Park
JDN Square IT Center Mandaue
Marquee Mall, Angeles Pampanga (First facility outside of Cebu)
All facilities are brand new and use only the highest quality of office tools and technologies:
Brand New Facilities and Computers
Office Chairs
Cubicle Setup with Sound Control
Airconditioned rooms
24/7 IT Support, Security
Free electricity, water
Triple 150 MBPS internet upgradeable to 1000 MBPS by request. 
So if a good deal in leasing is what you're looking for, BPOSeats.com is the best place to start!
Easily build your outsourcing team in the Philippines with BPOSeats.com.
Ideal call center office so your team can quickly get started!
Leased your call center office now!
Want to learn more?
Affordable Cebu Call Center Office 2021